Beställ våra goda Smörgåstårtor
Smörgåstårta med skinka och ost för 10 eller 15 personer.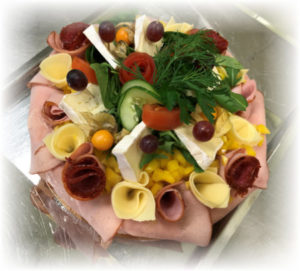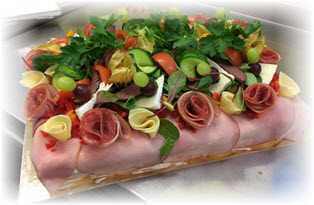 Man får ju ställa upp....

Vecka 33
Måndag
Fylld ugnsbakad falukorv med potatismos
Flygande jacop med ris
Vegetarisk rotsaks wok med paprika Cream
Tisdag
Stekt rimmat fläsk med stuvad vitkål eller löksås
Fiskgratäng med hummersås & sparris
Broccoligratäng med peas stripes
Onsdag
Persiljejärpar med gräddsås & inlagdgurka
Pastagratäng med kött
Ugnsbakad blomkål med bulgur & rödbetstzatziki
Torsdag
Kantinas sommarsoppa(veg) med pannkaka, hemkoktsylt och grädde
Fläskkarré med gräddsås & äppelmos
Kantinas sommarsoppa med pannkaka & hemkoktsylt & grädde
Fredag
FREDAGS MYSBUFFE
Varje FREDAG kommer vi servera Fredags mys buffe
Gratäng, kött, bea, BBQ, mm Varje Fredag
----- och alla fredagar -----
Dessert till alla sittande gäster !
Week 33
Monday
Filled baked sausage with mashed potatoes
Flying jacop with rice
Vegetarian root scissors wok with paprika Cream
Tuesday
Fried salted pork with stewed cabbage or onion sauce
Fish gratin with lobster sauce & asparagus
Broccoli gratin with peas stripes
Wednesday
Parsley jars with cream sauce & pickled cucumber
Pasta gratin with meat
Baked cauliflower with bulgur & beetroot zatziki
Thursday
Kantina's summer soup with pancake, home-made jam and cream
* Pork loin with cream sauce & apple mash
Kantina's summer soup (veg) with pancake, home cooking jam and cream
Friday
Friday mys buffet with raw chops potatoes, Bearnaise, BBQ sauce
Every Friday we will serve Friday's buffet
Gratin, meat, bea, BBQ, etc. Every Friday
----- and every friday -----
Dessert to all seated guests !