Beställ våra goda Smörgåstårtor
Smörgåstårta med skinka och ost för 10 eller 15 personer.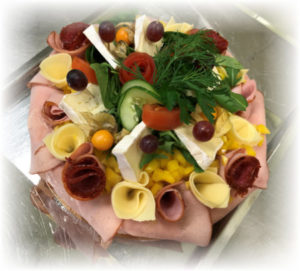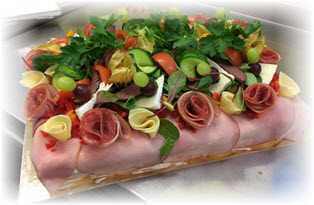 Man får ju ställa upp....

Vecka 38
Måndag
Kassler med rotfruktsgratäng & rosepepparsås
Het skaldjurs/pastagratäng med oregano & dragon
Gryere bakad quorn med bulgursallad och örtdressing
Tisdag
Korv ala forsell med ris
Hemlagat rotmos med rimmad fläsklägg
Vegetarisk forsell med ris
Onsdag
Picata milanaise med ris & tomatsås
Kokt fisk med äggsås och potatis
Pasta med vegetarisk färssås
Torsdag
Ärtsoppa med hemstekt vanilpannkaka & hemkokt sylt/grädde
Grönpeppar gryta med pressgurka
Vegetarisksoppa med hemstekt vaniljpannkaka och hemkoktsylt & grädde
Fredag
FREDAGS MYSBUFFE
Varje FREDAG kommer vi servera Fredags mys buffe
Gratäng, kött, bea, BBQ, mm Varje Fredag
----- och alla fredagar -----
Dessert till alla sittande gäster !
Week 38
Monday
Kassler with root fruit gratin & rose pepper sauce
Hot seafood / pasta gratin with oregano & dragon
Gryere baked quorn with bulgur salad and herb dressing
Tuesday
Dogs ala Forsell with rice
Homemade root mash with salted pork belly
Vegetarian Forsell with rice
Wednesday
Picata milanaise with rice & tomato sauce
Boiled fish with egg sauce and potatoes
Pasta with vegetarian sauce
Thursday
Pea soup with home made vanilapancake, home made jam and cream
Green pepper pot with cucumber
Vegetarian soup with home made vanilapancake and homemade sauce & cream
Friday
Friday's buffet with meat, fish potato grate etc.
Every Friday we will serve Friday's buffet
Gratin, meat, bea, BBQ, etc. Every Friday
----- and every friday -----
Dessert to all seated guests !