INFO INFO
Passa på!
Ni vet väll att ni fortfarande kan köpa matlådor hos oss.
Från kl 14,00-14,30 säljer vi kvarvarande mat utan sallad för 45:-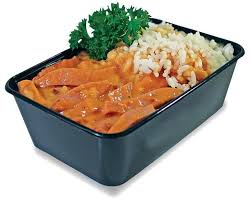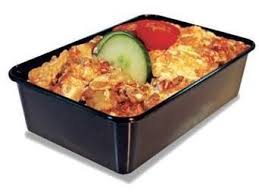 Vecka 4
Måndag
Flygande Jacob med ris(ej nötter)
Stekt fiskfilé med curry frästa skaldjur i pernodsås
Vegetarisk rotsaks pytt med paprika Cream
Tisdag
Kotlettrad med bearnaise & rostad bacon/cheddarpotatis
Chili con carne med ris & gräddfil
Asiatisk gryta med blomkål & sötpotatis
Onsdag
Lapp Anderz vilt sauté med potatis stomp & lingon
Sprödbakad fiskfilé med smögensås
Pasta med aubergine & soltorkadetomater & prästost
Torsdag
Ärtsoppa med pannkaka, hemkoktsylt och grädde
Dillkött med morötter & koktpotatis
Vegetarisk soppa med pannkaka, hemkoktsylt och grädde
Fredag
Tjälknöl med potatisgratäng & rödvinssås
Grekisk fisklåda med feta & oliver
Vegetarisk pizza
----- och alla fredagar -----
Dessert till alla sittande gäster !
Week 04
Monday
Flying Jacob with rice (not nuts)
Fried fish fillet with curry milled seafood in pernod sauce
Vegetarian root vegetable pudding with paprika cream
Tuesday
Chop line with bearnaise & roasted bacon / cheddar potatoes
Chili con carne with rice & sour cream
Asian stew with cauliflower & sweet potatoes
Wednesday
Lapp Anderz wild sauté with potato stomp & lingonberry
Crispy baked fish fillet with smögen sauce
Pasta with eggplant & sun-dried tomatoes & parmesan cheese
Thursday
Pea soup with pancake, home-cooked jam and cream
Dill meat with carrots & boiled potatoes
Vegetarian soup with pancake, homemade jam and cream
Friday
Tjälknöl with potato gratin & red wine sauce
Greek fish box with feta & olives
Vegetarian pizza
----- and every friday -----
Dessert to all seated guests !